Keep up with our new releases, book signings and other publishing opportunities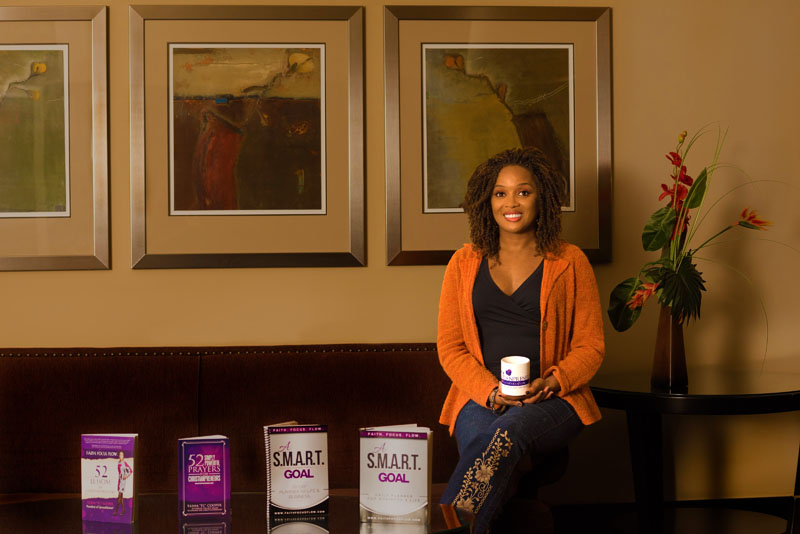 My SMART Action Plan: SMART Goals
This planning system will help you achieve your goals faster, if you follow it.  My SMART Action Plan helps you dream big, create goals that make your dreams possibles, and then make your goals S.M.A.R.T. so they become your reality.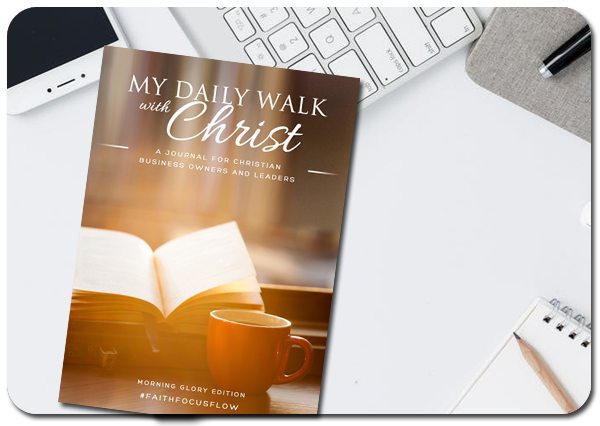 A Daily Walk with Christ Journal 
"My Daily Walk with Christ" helps Christianpreneurs and Business Leaders do business with and for God by design, not happenstance.
This journal is a hands-on guide that helps you (i) focus on the important parts of building, maintaining and growing your business, (ii) submit all business ideas to God in prayer and (iii) wait for God's divine instruction before taking action. This all happens in our  5-Step process.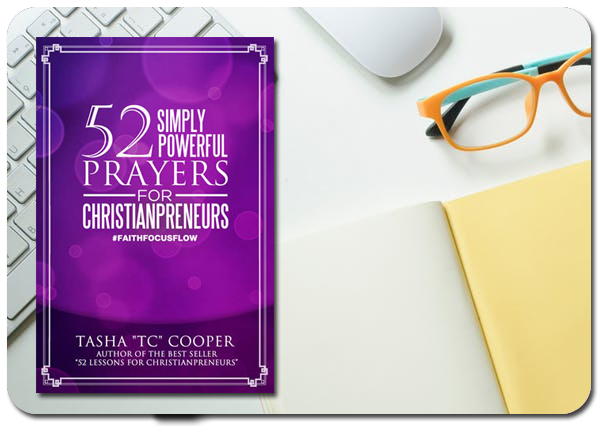 52 Prayers for Christianpreneurs
Prayer is the key to transforming the vision God has placed in your heart for your business into reality. This is true for all Christian business owners. This little book of simply powerful prayers will help you keep God actively involved in your daily actions as you do the Work necessary to build a company that serves the people you have been called to help in a way that honors God. Christianpreneurs, consider this book an essential tool in your business building toolbox. Use it to guide your every decision in the days, weeks, months and years to come.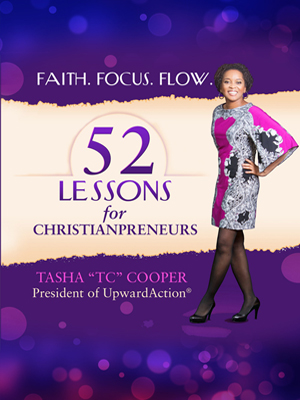 The Bible provides lessons and detailed instructions for building a Christ-centered business. In this powerful and practical guide, TC Cooper connects 52 passages from the Bible to business building tips that are relevant and useful for Christian entrepreneurs (aka Christianpreneurs), executives and managers.  Each lesson in the book contains a bible verse, business lesson, prayer and prompt for developing a SMART Goal for the week.  Retail: $20.00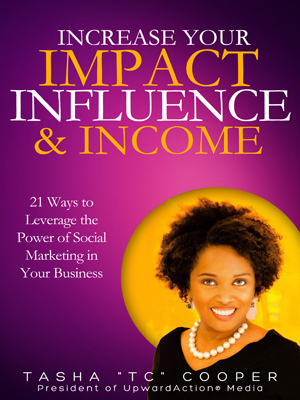 Impact, Influence and Income are the essential ingredients for building a business that gives you joy, serves people and has sustainable financial success that is independent of your labor. TC call this a "legacy business."
In "Increase Your Impact, Influence and Income: 21 Ways to Leverage the Power of Social Marketing in Your Business" TC Cooper shares 21 tips she's learned in her life as an attorney and business owner that help lawyers and experts leverage the power of social marketing and digital technology to reduce expenses and increase profitability.
Release Date:  April 28, 2019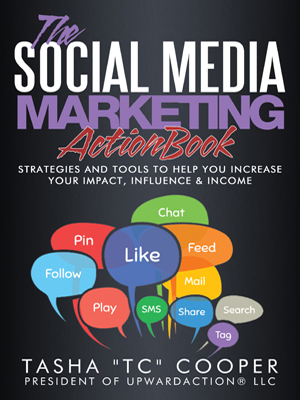 The Social Media Marketing ActionBook provides a blueprint for how lawyers and expert can leverage social media marketing to increase visibility, build momentum and expand revenue in your business.  This book is filled with practical advice for strategic action, plus detailed checklists for your rapid implementation
Release Date:  June 28, 2019