Release Date: June 28, 2019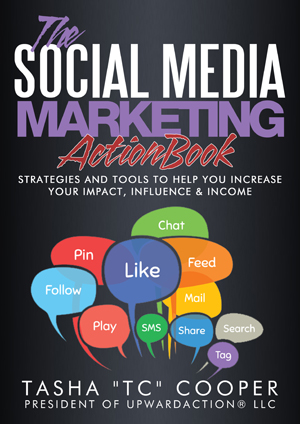 The Social Media Marketing ActionBook provides a blueprint for how lawyers and expert can leverage social media marketing to increase visibility, build momentum and expand revenue in your business.  This book is filled with practical advice for strategic action, plus detailed checklists for your rapid implementation.
About The Author:
TC Cooper is an attorney, best selling author and founder of the CooperZone Online Training Academies. She is an expert at helping professional service providers leverage the power of social media to increase the impact of their message, expand their influence within a targeted audience and diversity their income by matching the exact needs of their ideal clients with their business offers. You can learn more about how TC helps lawyers, business coaches, consultants and authors use social media platforms (e.g., LinkedIn, Twitter, Live Streaming, etc.) to grow their businesses at www.CooperZone.TV.